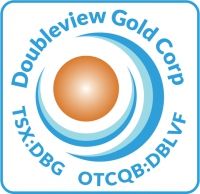 Vancouver, British Columbia–(ACN Newswire via SeaPRwire.com – October 24, 2023) – Doubleview Gold Corp. (TSXV: DBG) (OTCQB: DBLVF) (GERMANY: A1W038) (the "Company or "Doubleview") is pleased to announce the inaugural drill results from the south extension of the Lisle Zone. Drill holes H057, H058, and H059 have expanded the Lisle Deposit by 120m to the south and increased the volume of mineralization that will be included in the resource estimate which is being prepared by an independent engineering group and scheduled for completion in Q1 of 2024. This zone also encompasses drill hole H067 announced in news release dated 17th of October, 2023. The polymetallic Hat project is located in the Golden Triangle of northwestern British Columbia.
Highlights:
Drill hole H058 of the returned assays of 0.49% copper, 0.18 g/t gold, and 33 g/t scandium over 125.8 meters. This intercept may be a continuation of the same horizon that was encountered in the main Lisle deposit's richer parts. All drill holes of this zone returned greater than average assayed scandium values compared to all other areas the deposit yet.
the reported results of the 2023 season demonstrate that the Lisle Zone is not limited in this direction towards the south,
the Lisle deposit has an inner mineralization of the strongest Scandium values seen thus far on the project,
these drill holes extend the Lisle deposit by an additional 120m by 200m,
mineralization is open in all directions.
Farshad Shirvani, Doubleview's president and CEO, commented "It is exciting to discover these new extensions to the south of the Lisle Zone that have added important dimensions to the deposit and indicate further potential in and to the south. The remaining 2023 drill holes will continue to explore this part of the deposit and we also note the strong contribution of the critical metals, copper, cobalt and scandium. The dimensions of the Hat deposit keep increasing and drilling has not found the limits."
Mr. Shirvani continued "The 2023 drilling campaign continues to advance the Hat polymetallic deposit, and the total meters drilled this season now exceeds 9,000 meters. More results will be announced as they become available."
Drill hole H-057 intercepted 139.1 m with 0.17g/t gold, 0.23g/t silver, 0.06% copper, 105.3 g/t cobalt and 37.6 g/t scandium, (1.10% Cu Eq). Drill hole H-058 intercepted 654m with 0.27g/t silver, 0.10g/t gold, 0.14% copper, 78.6g/t cobalt and 34.8g/t scandium (1.05% Cu Eq) and included 305.4m with 0.44g/t silver, 0.14g/t gold, 0.26% copper and 32.2g/t scandium (1.11% Cu Eq) and also 125.8m with 0.78g/t silver, 0.22g/t gold, 0.49% copper and 33.0g/t scandium (1.38% Cu Eq). The latter intercept appears to be a direct continuation of a higher grade part of the main Lisle Zone. Drill hole H-059 intercepted 421.7m with 0.18g/t silver, 0.12g/t gold, 0.05% copper and 32.6 g/t scandium (0.93% Cu Eq).
2023 Drill Season:
Doubleview's goal for the 2023 drill season was to gradually increase the known deposit by strategically drilling new locations, such as the Buck Zone to add more value to the upcoming Q1 2024 resource estimate.
All drill holes in this as well as previous news releases (H054 – H059) have expanded the mineralized envelope of the Lisle Deposit. Table 1 is a compilation of significant intercepts; Table 2 includes drill hole data. Figures 1 and 2 illustrate vertical projections of various drill holes and the southern part of the Lisle Zone.
TABLE 1. Assay results
D

D

H

From (m)

To
(m)

Length (m)

Ag
(g/t)
Au
(g/t)
Co
(g/t)
Cu
(%)
Sc
(g/t)

CuEq (%)* incl Sc2O3

H057

39.0

178.1

139.1

0.23

0.17

105.3

0.06

37.6

1.10

Incl.

84.0

124.7

40.7

0.30

0.31

139.1

0.08

35.6

1.17

H058

6.0

660.0

654.0

0.27

0.10

78.6

0.14

34.8

1.05

Incl.

93.0

660.0

567.0

0.29

0.11

83.7

0.16

34.4

1.07

Incl.

127.7

213.0

85.3

0.26

0.14

150.8

0.08

35.5

1.08

and

339.6

645.0

305.4

0.44

0.14

75.3

0.26

32.2

1.11

Incl.

471.8

645.0

173.2

0.66

0.18

80.2

0.40

34.4

1.31

Incl.

519.3

645.0

125.8

0.78

0.22

82.7

0.49

33.0

1.38

H059

30.0

451.7

421.7

0.18

0.12

74.5

0.05

32.6

0.93

Incl.

69.0

161.0

92.0

0.22

0.14

135.1

0.06

34.3

1.02

Incl.

176.0

336.1

160.1

0.24

0.17

71.6

0.05

33.3

0.98

Incl.

294.0

336.1

42.1

0.46

0.49

105.4

0.08

36.1

1.28

Notes:
– Metal equivalents should not be relied upon for future evaluations.
– Drill hole intercepts included in this news release are core lengths that may or may not be true widths of mineralization. It is not possible to determine true widths.
**Copper Equivalent (CuEq%) is estimated using the following metal values and equations:
– *CuEq(%) =(Ag(g/t) x Price_Ag x Rec_Ag/31.1035 + Au(g/t) x Price_Au x Rec_Au/31.1035 + Co(%) x Price_Co x Rec_Co x 22.0462 + Cu(%)x Price_Cu x Rec_Cu x 22.0462 + Sc(g/t) x Price_Sc x Rec_Sc x Sc_con) / (Price_Cu x 22.0462)
– Price_Ag = $22.20/troy oz, Price_Au=$1,812.14/ troy oz, Price_Co = $23.30/lb, Price_Cu = $3.84/lb, Price_Sc = $1.5/g
– Rec_Ag = 68% , Rec_Au = 89% , Rec_Co = 78%, Rec_Cu = 84% , Rec_Sc = 88%
Figure 1. Section along the drill holes
To view an enhanced version of this graphic, please visit:
https://images.newsfilecorp.com/files/8003/185061_621ada7ea4f8f961_001full.jpg
TABLE 2. Drill Hole Data
| | | | | | | | |
| --- | --- | --- | --- | --- | --- | --- | --- |
| Drill Hole ID | UTM – East | UTM – North | Elevation | Max-Depth | Azimuth | Dip | Area |
| H057 | 347,866 | 6,453,619 | 938.8 | 655 | 270 | -85 | Lisle South |
| H058 | 347,866 | 6,453,619 | 938.8 | 645 | 311 | -72.7 | Lisle South |
| H059 | 347,866 | 6,453,619 | 938.8 | 398.5 | 20 | -85 | Lisle South |
Figure 2. Drill Plan
To view an enhanced version of this graphic, please visit:
https://images.newsfilecorp.com/files/8003/185061_621ada7ea4f8f961_002full.jpg
Scandium:
Scandium is one of the rarest critical metals group of metals deem as "critical metals" by the Canadian and American federal governments.
Doubleview wishes to clarify its news release dated September 25, 2023. The Interim Archaeological Impact Assessment (IAIA) conducted under HCA (Heritage Conservation Act), Permit 22-0470 and prepared by Taiga Heritage Consulting Ltd., is concluded and no additional archaeological work is required within the proposed development areas of the IAIA.
Quality Assurance and Quality Control:
Core samples were prepared at the North Vancouver facility of ALS Canada Ltd. using their PREP-31, PGM-ICP24, ME-MS61, and ME-ICP06 packages. Each core sample is dried, then crushed to 70% passing a 2mm screen. All material is processed in an automatic Riffle splitter to yield a 250g homogenized, representative sample. This sub-sample is then pulverized to 85% passing a 75-micron screen. All samples are analyzed for Au, Pt, Pd by 50g fire-assay fusion/ICP-ES finish, using PGM-ICP24 package. A separate 0.25g pulp split is analyzed by Four Acid digestion/ICP-MS finish, reporting 48 elements. Over limit elements are analyzed by Ore Grade Four Acid digestion/ICP-ES finish using ME-OG62 assay package. All of Doubleview's core samples are analyzed or assayed at independent ISO 17025 and ISO 9001- certified laboratories.
Doubleview maintains a website at www.doubleview.ca.
Qualified Persons:
Erik Ostensoe, P. Geo., a consulting geologist, and Doubleview's Qualified Person with respect to the Hat Project as defined by National Instrument 43-101 Standards of Disclosure for Mineral Projects, has reviewed, and approved the technical contents of this news release. He is not independent of Doubleview as he is a shareholder in the company.
Cautionary Note: Although a mineral resource estimation is currently being prepared by an independent engineering firm, no mineral resources have been estimated at the Hat Property and there is no assurance that further work will result in the Lisle Zone, or other zones if present, being classified as mineral resources.
About Doubleview Gold Corp
Doubleview Gold Corp., a mineral resource exploration and development company, is based in Vancouver, British Columbia, Canada, and is publicly traded on the TSX-Venture Exchange (TSXV: DBG) (OTCQB: DBLVF) (GERMANY: A1W038) (FSE: 1D4). Doubleview identifies, acquires and finances precious and base metal exploration projects in North America, particularly in British Columbia. Doubleview increases shareholder value through acquisition and exploration of quality gold, copper and silver properties and the application of advanced state-of-the-art exploration methods. The Company's portfolio of strategic properties provides diversification and mitigates investment risks.
On behalf of the Board of Directors,
Farshad Shirvani, President & Chief Executive Officer
For further information please contact:
Doubleview Gold Corp
Vancouver, BC Farshad Shirvani
President & CEO
T: (604) 678-9587
E: corporate@doubleview.ca
NEITHER TSX VENTURE EXCHANGE NOR ITS REGULATION SERVICES PROVIDER (AS THAT TERM IS DEFINED IN THE POLICIES OF THE TSX VENTURE EXCHANGE) ACCEPTS RESPONSIBILITY FOR THE ADEQUACY OR ACCURACY OF THIS RELEASE.
Certain of the statements made and information contained herein may constitute "forward-looking information." In particular references to the private placement and future work programs or expectations on the quality or results of such work programs are subject to risks associated with operations on the property, exploration activity generally, equipment limitations and availability, as well as other risks that we may not be currently aware of. Accordingly, readers are advised not to place undue reliance on forward-looking information. Except as required under applicable securities legislation, the Company undertakes no obligation to publicly update or revise forward-looking information, whether as a result of new information, future events or otherwise.
To view the source version of this press release, please visit https://www.newsfilecorp.com/release/185061
Copyright 2023 ACN Newswire via SeaPRwire.com.