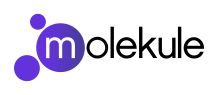 MIAMI, FL, Oct 31, 2023 – (ACN Newswire via SeaPRwire.com) – In a significant development that promises to shape the future of Molekule Consulting, we are thrilled to announce the return of Dr. Daniel Pascheles as a Strategic Advisor.
Dr. Pascheles, with an illustrious career spanning over 30 years in the biopharmaceutical competitive and strategic intelligence sector, is poised to bring a wealth of knowledge and expertise to Molekule. His previous roles include leading Competitive Intelligence & Strategy functions at industry leaders Merck & Co./MSD and Aventis, in addition to serving as CEO of Molekule Consulting.
"Dr. Pascheles' return-to-Molekule marks a thrilling, new chapter in our shared story. His homecoming is not just a reunion, but a renewal of our mutual commitment to excellence and innovation. Welcome back, Dr. Pascheles!" expressed David Alderman, President & CEO at Molekule Consulting.
In his pivotal role as Strategic Advisor, Dr. Pascheles will employ his vast industry expertise and strategic prowess to shape and foster Molekule's trajectory of growth and value journey into the future.
"I am thrilled to be back!" remarked Dr. Pascheles. "It is with great excitement that I rejoin the dynamic and growing team at Molekule, and I eagerly anticipate contributing to the company's ongoing success."
For further details on this exciting development, please contact David Alderman at dalderman@molekuleconsulting.com; +1 305.504.3030.
About Molekule Consulting:
Molekule Consulting provides best-in-class strategic intelligence and is solely dedicated to the biopharma sector. We shape the path forward with our strategic intelligence, driving transformative changes across the biopharmaceutical landscape.
Our purpose is clear: to provide high-impact, actionable insights that catalyze growth and foster innovation for biopharmaceutical brands, franchises, and businesses. Our clientele encompasses industry titans, robust mid-sized companies, and ambitious newcomers within the global biopharmaceutical realm.
Interested in learning more about Molekule Consulting's biopharmaceutical-focused strategies and market intelligence? Dive deeper here: www.molekuleconsulting.com
Contact Information
David Alderman, President & CEO, dalderman@molekuleconsulting.com +1 305.504.3030
Copyright 2023 ACN Newswire via SeaPRwire.com.