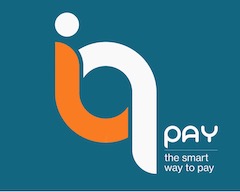 JOHANNESBURG, SOUTH AFRICA, Oct 31, 2023 – (ACN Newswire via SeaPRwire.com) – IQPay an innovative force in the fintech landscape, is elated to announce that Steven Freidmutter has officially joined its advisory board. Adding to this significant appointment, Freidmutter is also stepping in as the lead investor for IQPay, marking a milestone in the company's journey.
Steven Freidmutter brings to IQPay an impressive track record of experience, presence and credibility. Freidmutter's journey continues to defy conventions. His recent appointment as a partner and founding advisory board member of the Boston-based VC fund Erez Capital is a testament to his unwavering dedication to innovation and progress. With a resume that includes affiliations with renowned entities such as Entrepreneurship Village in Nigeria and notable African startups like AmpGlobal, Shiprazor, and BoxCommerce. Freidmutter's expertise is nothing short of monumental. As an LP of Launch Africa Ventures, his investment footprint extends to over 120 startups across more than 25 African countries. Steven's passionate involvement in the continent further extends to sports with his partnership with the Cape Town Tigers, a South African professional basketball team.
His zest for life and commitment to projects bigger than himself have rendered this phase of his career to be the most prolific. Describing his journey, Freidmutter states, "While I battle daily with staying alive, somehow this has been my most prolific chapter… Having projects bigger than myself has kept me engaged and optimistic."
IQPay recognizes the gravity of this partnership. Steven commitment to invest in Africa, his support for women-led initiatives align with IQPay's mission and vision.
"We're thrilled to have Steven join our team. His insights and guidance have already proven invaluable, and we anticipate a fruitful collaboration ahead," said Michelle Ruiz, CEO of IQPay. "Steven's extensive expertise and experience will enhance IQPay's offerings, and we're confident that this partnership will significantly amplify our efforts to scale and cement our value in the global payment landscape."
About IQPay
IQPay is a cutting edge facial recognition payment system and is incorporated in the USA and South Africa and was founded in 2022 by Michelle Ruiz (CEO) and Yannick Ruiz (CTO) with the mission to empower consumers and businesses by transforming the landscape of digital transactions with their state-of-the-art technology.
For more information contact visit www.iqpay.co.za or contact info@iqpay.co.za.
Copyright 2023 ACN Newswire via SeaPRwire.com.