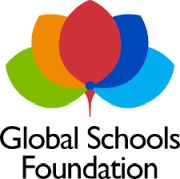 SINGAPORE, Oct 24, 2023 – (ACN Newswire via SeaPRwire.com) – Talented student-singer Meenal Mech shared the stage with acclaimed Indian playback singer Javed Ali in a packed concert at Singapore's Esplanade Concert Hall, displaying her vocal skills, which were shaped and polished under the aegis of Global Schools-Sheykhar Ravjiani School of Music (GSSR SOM).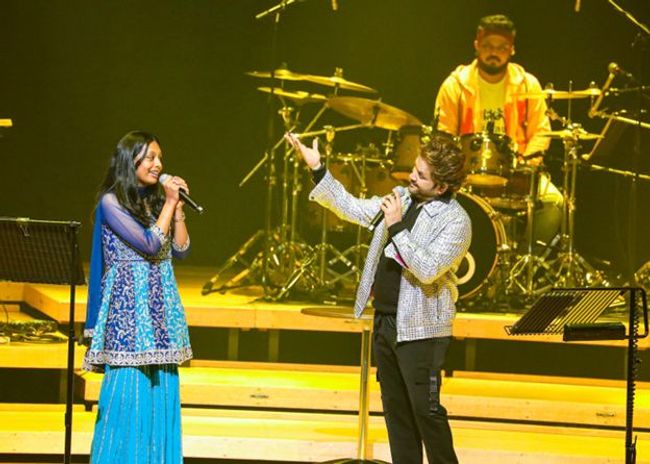 Meenal – a student of Global Indian International School (GIIS) Kuala Lumpur – has been under the mentorship programme with Sheykhar Ravjiani, the acclaimed music composer and singer from India, who has joined hands with Global Schools Group to groom young performing artists who want to make a mark in music.
"It was a great honour and a thrilling experience for me to be performing with a singer of the stature of Javed Ali," said Meenal after the performance. "It is a double honour to be mentored by Sheykhar, who has mentored me."
Meenal sang a duet in front of a packed auditorium of 1200 people alongside Javed Ali – the renowned singer known for his hit songs like 'Jashn-e-Bahaara' and 'Kun Faya Kun' in Bollywood movies. Meenal, who has been mentored by Sheykhar for the last three years, was shortlisted by GSSR SOM for singing. She was later handpicked by Sheykhar after a rigorous selection process.
The School of Music is a collaboration between Global Schools and Mr Ravjiani to hone upcoming talent and give them a strong foundation to build on their musical future. On Meenal's achievement, Singer-Composer Sheykhar Ravjiani said, "I am delighted to see Meenal's growth under this programme. She has developed a finesse which is fit to be displayed on stage; I feel proud of her journey, and I am keen to see many more such budding talents emerge from the Global Schools-Sheykhar Ravjiani School of Music."
The idea of Global Schools-Sheykhar Ravjiani SOM emerged in 2020 from the vision and mission of Global Schools which believes in holistic development of students. GIIS, which is part of Global Schools, has a strong educational framework called the 9GEMSTM, which is aimed at fostering all-round student development.
Global Schools chairman Atul Temurnikar lauded Meenal's achievement and called it a testament to the nurturing environment that GIIS provides to its students. "We take immense pride in the fact that our institution, with its world-class facilities and guidance from mentors like Sheykhar Ravjiani, is fostering the growth of remarkable talents like Meenal."
ABOUT GLOBAL SCHOOLS GROUP
Global Schools Group (aka Global Schools), is a Singapore-based not-for-profit foundation that has a network of 64 campuses across 11 countries, including Japan, South Korea, Singapore, Cambodia, United Arab Emirates, United Kingdom and Malaysia. The schools have 45,000 students from 70 nationalities studying there with a choice of multiple curricula including International Baccalaureate, Cambridge IGCSE, Indian CBSE, American Common Core and NGSS, and British National Curriculum.
Contact Information:
Rupali Karekar, Divisional Manager, rupali.karekar@myglobalschool.org, +6598734320
Copyright 2023 ACN Newswire via SeaPRwire.com.