At the inaugural Japan Mobility Show 2023, Lexus introduced a range of concept models under the theme "Pushing the Boundaries of the Electrified Experience", envisioning new possibilities for mobility through electric cars. The Lexus booth hosted the global debut of the next-generation Battery Electric Vehicle (BEV) concept car LF-ZC, set for release in2026, along with the BEV flagship concept model LF-ZL, which offers a glimpse into the brand's future.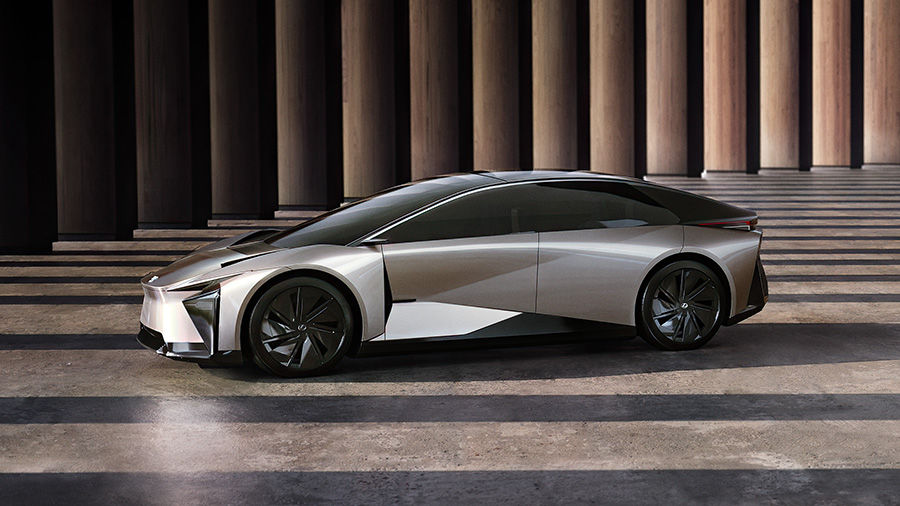 Since its inception in 1989, Lexus has pushed boundaries in the automotive industry, consistently challenging the conventional notions of luxury and offering customers new product propositions and experiences. As a luxury lifestyle brand that transcends the automotive sphere, Lexus continues to anticipate changing customer needs and desires with creativity and attention to detail, striving to surprise and surpass expectations.
Lexus is committed to becoming electric brand by 2035, a transition that will involve fundamentally reassessing vehicle architecture though a new modular structure, implementing cutting-edge production technology, and fully integrating a comprehensive new software platform.
The LF-ZC (Lexus Future Zero-emission Catalyst) concept introduced today is part of the forthcoming next-generation Lexus BEV lineup, due for market launch in 2026. As the name suggests, the model forms the catalyst for new experiences in the electric age, including elevated driving dynamics, uncompromised design, and new exclusive services―the epitome of the Lexus brand promise to craft cars that enrich the lives of discerning customers.
Joining the producion concept is the LF-ZL (Lexus Future Zero-emission Luxury), a BEV vision concept that offers a glimpse into a future where mobility, people, and society are seamlessly connected. Offering an unparalleled level of personalized customer interaction with the vehicle, it provides distinctive driving experiences for each individual, taking hints from their actions and making ongoing suggestions. This future flagship model aims to present an innately sustainable, guilt-free luxury lifestyle that empowers customers to live in tune with their needs and desires while at the same time contributing positively to the environment and society at large.
Next-Generation Lexus BEV LF-ZC Concept to Enter Production in 2026
Over the years, Lexus has honed the precise, intuitive dynamic promise of the Lexus Driving Signature through electrification technology. The brand is committed to continuing to deliver hallmark Lexus craftsmanship through BEVs, producing cars that embody both functionality and beauty without any compromise. LF-ZC embodies this vision, standing as a symbol of Lexus' electrification journey. LF-ZC is characterized by its sleek proportions, low center of gravity, spacious cabin, and an emotionally charged design that seamlessly blends functionality and aesthetics.
Next-generation Lexus BEVs will achieve more versatile vehicle packaging by minimizing all core components. This translates directly to driving performance, with LF-ZC delivering engaging and exhilarating dynamics where driver and car become one, leveraging the excellent inertia characteristics of BEVs and building on technologies from Lexus RZ development, such as the seamless drive force control by the all-wheel drive DIRECT4 system and the natural, linear steering feel provided by Steer-by-Wire.
The digitalized Intelligent Cockpit features situation-based functionality where customers can access the functions they need, when they need them, making it a control interface that enhances the immersive driving experience. The integration of the new software platform "Arene OS" interface allows continuous updates of functions in line with the evolving times, including advanced safety technology and multimedia features. For a personalized driving experience, the car becomes a true companion to customers by adjusting fundamental performance characteristics, such as acceleration and handling, to driver preferences through software-enabled hardware.
Utilizing advanced AI technology, the next-generation voice recognition system provides customers with a service experience reminiscent of conversing with an attentive and accommodating butler, thanks to its swift response to voice commands and perceptive suggestions. Going beyond the conventional navigation features, it provides route and mode recommendations that align with the driver's preferences by considering their daily activity patterns and mood.
Throughout the interior, the Bamboo CMF (Color, Material, Finish) Concept represents Lexus's unique sustainability efforts, focusing on circular resource use while delivering fresh experiential value to customers through an innovative interior design. In this way, Lexus is exploring new possibilities for traditional materials through technology, combining the dual principles of environmental and social sustainability, and luxurious design.
For more information, visit https://global.toyota/en/newsroom/lexus/39888392.html.
Copyright 2023 JCN Newswire via SeaPRwire.com.